Many people have concluded that to have a healthy body all we need to do is exercise and adopt positive eating habits. This is true yet many of us simply can't follow through.
There are many reasons why we may lose our focus in improving our health, but I've come up with a short list of useful personality traits that may help you. People who continue their healthy life are:
1.Brave- They face challenges even if the challenges look intimidating.
2.Strong- They have integrity in difficult moments in life.
3.Diligent- They practice over and over again to defeat negative habits.
4.Searcher- They have want to learn more. They ask questions and research issues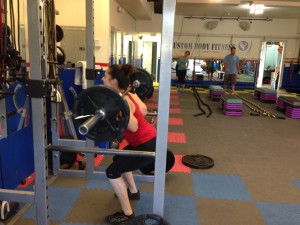 of concern themselves.
5.Responsible- They know they are the results of their own decisions.
6.Spiritual- They like to meditate or build in reflective time in their lives.
7.Active- They exercise and they avoid being lazy and other destructive behaviors.
8.Assertive- They resist negative habits and temptations. They make their own decisions and don't let others decide for them.
9.Optimistic- They see the positive side to things. They trust themselves and are happy. .
10.Adaptable- They are resilient and cheerfully deal with unexpected situations. They are flexible.
People who follow their fitness and positive eating habits program are categorized by these qualities. And these qualities can be learned…
Buy Lose Weight Permanently
Click on the book