Have you tried Chiles Rellenos? It is a Mexican dish, one of my favorites, by the way. I am not very picky about my food. However, I like it to have some flavor. Having a dish that is pale without flavor is not something I am looking forward to at the end of the day. I like spicy sauces and many times I love to pan sear my veggies.
When I started to learn more about diets, I began understand why many diets are not realistic. While many diets are good, many people can't stick to them because they are not suitable for that individual.
At any rate, the truth is that many people, just like me, are accustomed to their cultural dishes and there is nothing wrong with it. People can still lose weight while enjoying their foods. Even though we should only eat for nutrients, we still want it to be a pleasurable experience.
This is how I help CBF's members to lose weight and transform their bodies, by helping them to understand that they can still enjoy the foods that they love and continue losing weight. In fact, last week I assessed one of our members and she has lost 19 pounds in two months. She had many question about the way she was eating and I answered them all. She was very confused in the past and so happy that she has found a solution that she starting crying. She believed many myths and wrong recommendations about food, and this is the reason why she was not very successful about her weight loss before she came to CBF.
Here, I want to share with you this video I made to help you design your meal plan. It is very simple to follow. I teach you how to set realistic and achievable goals. Plus, I teach you how to eat your meals and snacks on a schedule, what products you should not be eating and what you should be eating. All without omitting the dishes you love.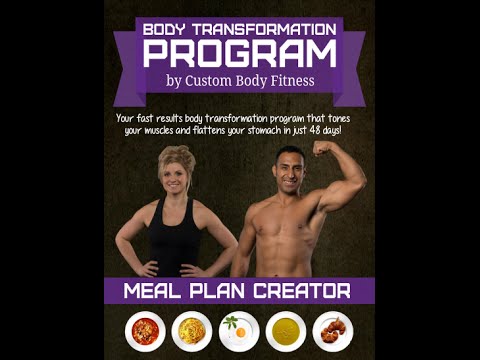 Buy Lose Weight Permanently